Age is only a number. Eugene from the flower told a passionate affair that she chose to work more than marriage. He still lived as 'brother' of all people.
MBC culture program "Human documentary person is good" broadcasted on the 25th night is a singer from Flower (Eunjin Goseongjin Kimudy) who has hit songs such as 'Endless' Musical actor Eugene's life history, work, sudden hearing loss, and family story were revealed.
Eugene is currently a singer and a musical actress. He said, "When the activity is not as active as before, the musical came in. It was Mozart opera rock, "he recalled.
"I feel burdensome but I started to like it because I wanted to have fun. I want to have a world like this, "he said, expressing his passion for the musical world.
In 1999, he made his debut as a musical 'Mozart Opera Rock', and since then has appeared in numerous works such as 'Paris Nellie' and 'Maria Maria'.
In such a musical, weeping was caused by our own health. He is currently suffering from sudden hearing loss syndrome in which the right ear is not audible. This sign of an ear disorder will instantly be an occupational disease of an entertainer who lives on the stage.
The doctor said, "I have lost more than 40% of my hearing by sudden hearing loss. I can not turn it on and I need a lot of effort." Obviously, this is not easy when you look at your job. Advised.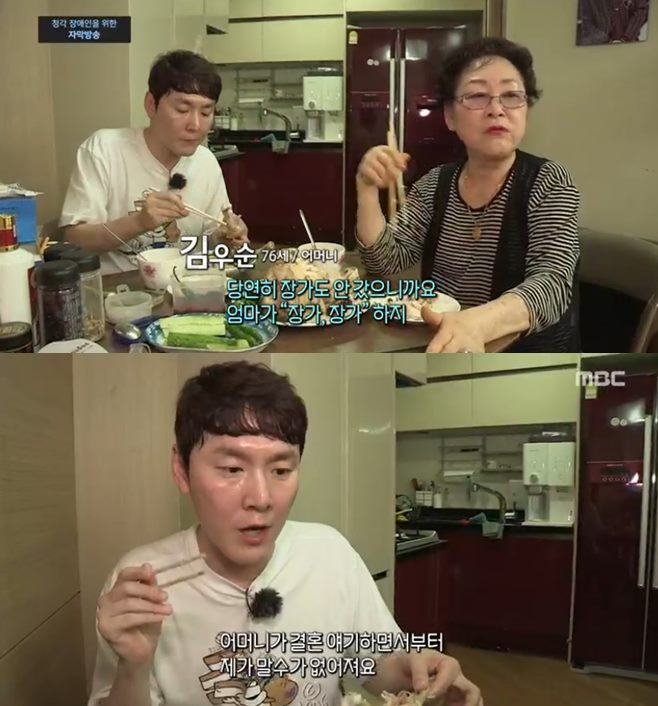 Musical actor Choi Seok-jin said, "Is there a boy who was not a fan of flowers? It is the first time I have been so busy, so I have become so familiar with my brother, "he praised his humanity.
Eunjin is a man who loves work more than anyone else. He said that he had not married yet. I have not met anyone yet to marry, "he said.
It was my parents who worried about such a person. The mother came to the house of the son who lived alone and gave a chicken to the family. Yoo Ji-jin was a humanistic person who listened to his mother's ear with his ears, and gave a smile to viewers.
(Visited 15 times, 1 visits today)